Exploring for a fresh & creative concept / narrative from a brand to innovate a new & unique product.
Student project. Not directly affiliated with POC Sports.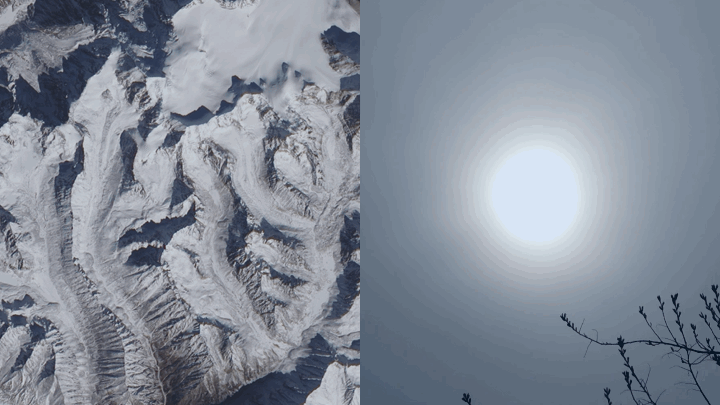 Story of an unbreakable bond between the guardians,
the Daedalus who devotedly craft us wings, and you.
Above the labyrinth of snow mountains
or under the burning, melting sun.
From a parent creating a protection for his children from the treacherous gravity sports,
​
POC is going back to where it all started.
We will be your guardian for you to fly forever.
You, the Icarus. Forever pure, curious, and adventurous with dreams to fly.
WHAT IF WE CAN END OUR ICARUS TALE DIFFERENTLY?
HOW COULD WE DEFEAT THE SUN?
FLIGHT: BACKCOUNTRY SKIING
An extreme ski. Exploring out in snowy wilderness.
Usually done in groups to avoid risks.
PROBLEM / OPPORTUNITY & INSIGHTS
Long term exposure to natural force is an easily overlooked issue.
The sun's UVB ray is one, with many immediate & long term harms:
​
Sunburn

Heat stroke

Vision block & damage

Skin damage

Premature ageing

Cancers
Instead of treating the sun as an enemy,
WE CAN TAKE OVER THE SUN'S ENERGY & USE IT FOR OUR OWN HEALTH BOOST
The harmful UVB is also human's source of Vitamin D.
With many immediate & long term benefits:
​
Increased performance & energy

Anti-fatigue

Dopamine & motivation

Stronger heart & muscles, bones & joints

Increased immunity

Blood pressure control
We create the vitamin D ourselves under
our skin cells from the absorbed UVB rays.
What is safe and what is optimal doesn't align in terms of absorption limit v requirement.
Thinnest skin barrier + lots of veins + multiple ray access = more absorption
BLOODLINE HAVEN . HARDLINE ÄNGEL . PRECARIOUS PLAYGROUND
Bloodline Haven - Inspired by the brand's passion
to protect. Using POC's clean but bold aesthetic.
Hardline Ängel - Inspired by the user: human yet
extraordinary. Option for seasonal / special edition.
Precarious Playground - Inspired by the environment.
Subtle blue on black, represent the unknown and danger.